05-03-2015, 09:18 PM
amfitrione
Junior Member

Posts: 32
Joined: Oct 2014
Active MP3 Player
It is my design project of shuffle player for running workouts and bike riding. Body material - aluminium, device based on C1 player Developed with Autocad, modelled with wings, rended with pov-ray and keyshot.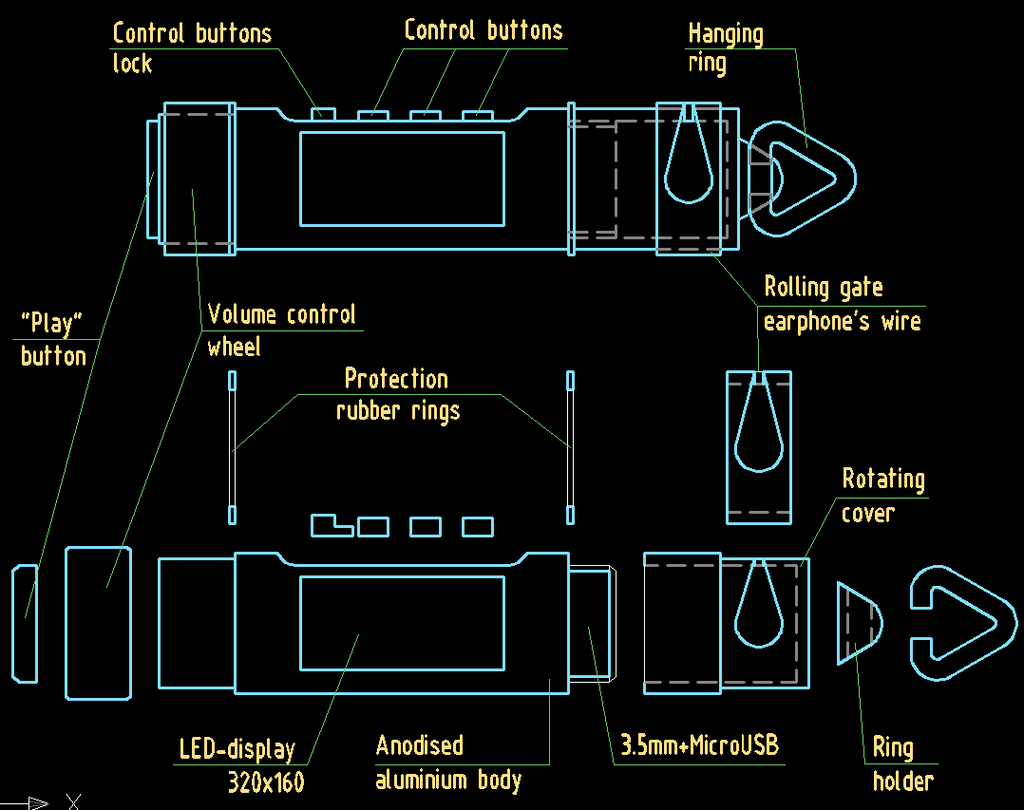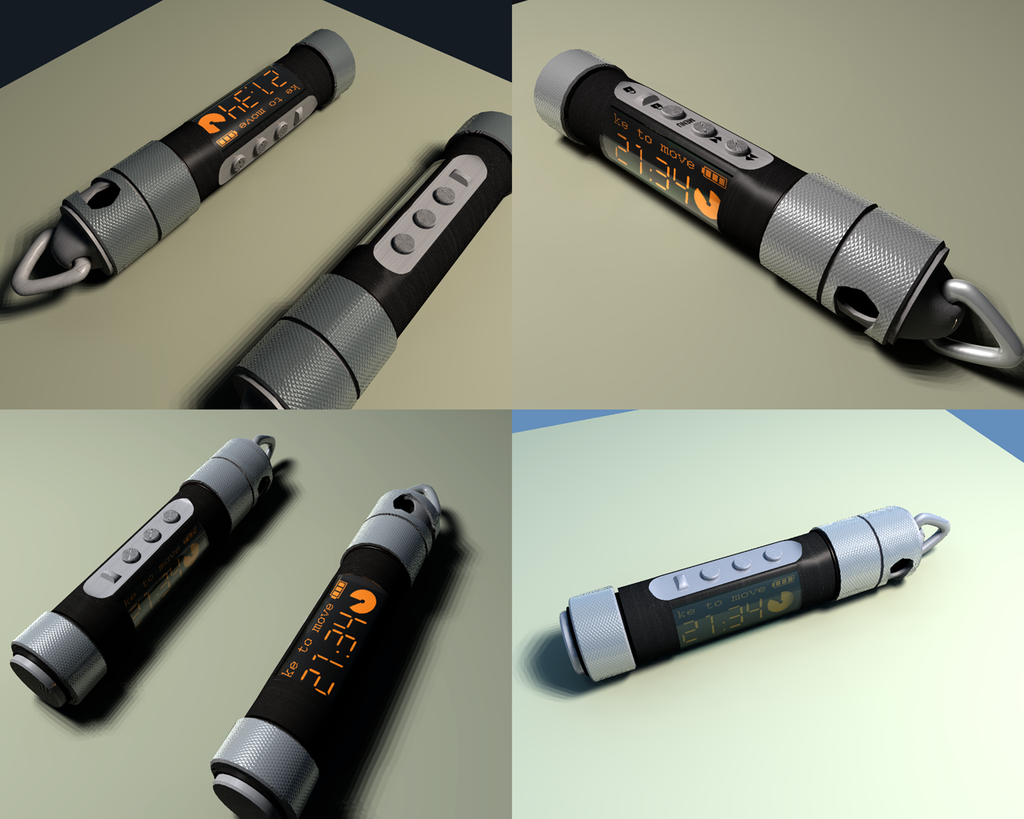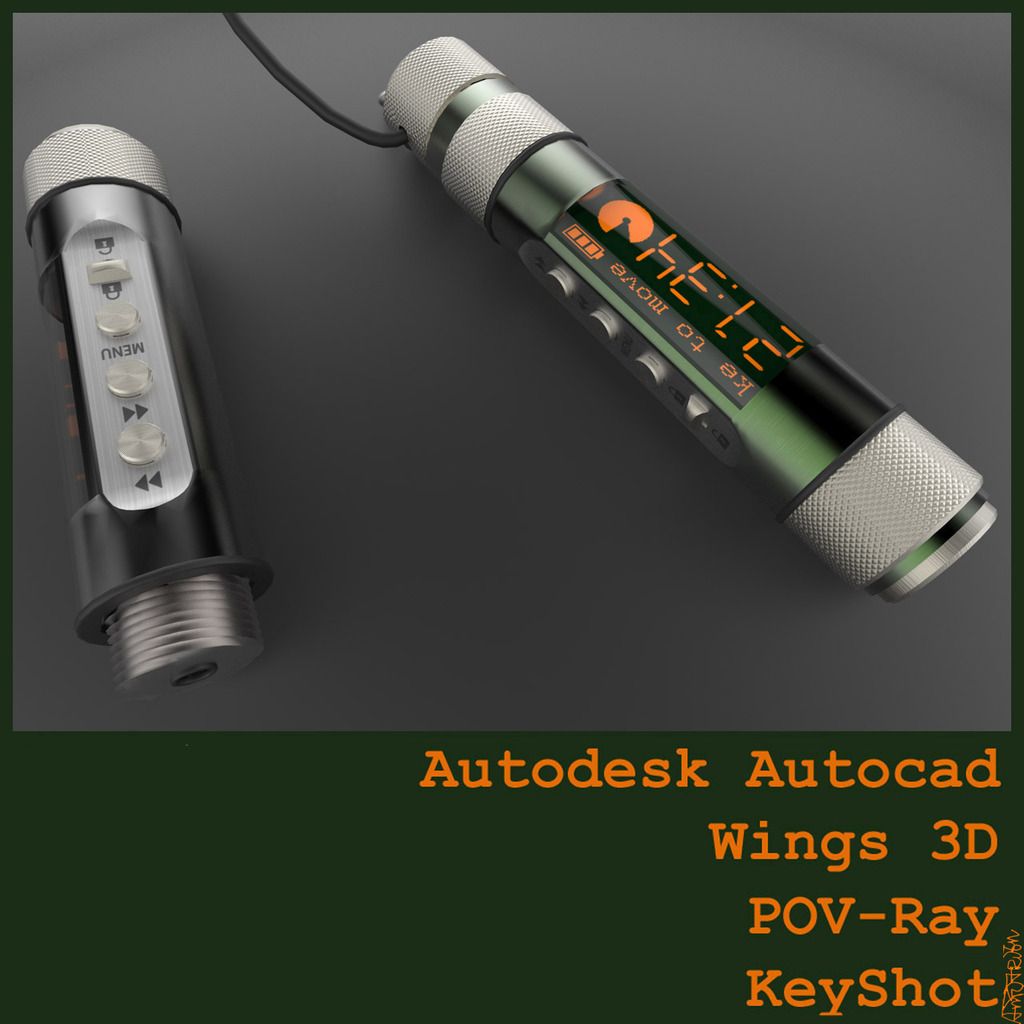 Sorry for big images, spoilers does not work.
05-03-2015, 10:26 PM
olve11
Member

Posts: 178
Joined: Dec 2012
RE: Active MP3 Player
Hallo amfitrione
Nice work and interesting design.
When first seen renders i said wow. But look again i see a small
uv map and model defects. (around position of controls,lid,display)
But these are small bugs that you remove your experience over time.
(I use wings over 5 years and still learn it)
You are on the right way
We look forward to your work
---
FACEBOOK

as InExPro
05-04-2015, 01:50 AM
amfitrione
Junior Member

Posts: 32
Joined: Oct 2014
RE: Active MP3 Player
I use wings since 2008, then i made weapon models for Mount&Blade, then i have not enough experience, for removing such defects, but now when i got experience, i haven't enough patience
05-05-2015, 03:40 AM
micheus
Wings3d bug hunter

Posts: 2,448
Joined: Jun 2012
RE: Active MP3 Player
amfitrione
, it's nice and the mesh is very clean. Good job.
About the problem, It seems you didn't smooth/subdivided when exporting for render, right?!
In some cases force tri-faces become quads would not be so useful. That is what I can see here. As you used just a few polys to define the shape of your object (and I like do that too
), you could tried different approaches in that area where you used tri-faces. The use of
View->Two Lights
can help see that kind of artefacts during the mesh review.
Bellow an image to show you what I'm talking about. At the top row I used your mesh settings and at the bottom is my suggestion which we can see a less artefacts visible (no smooth preview - just hitting TAB key):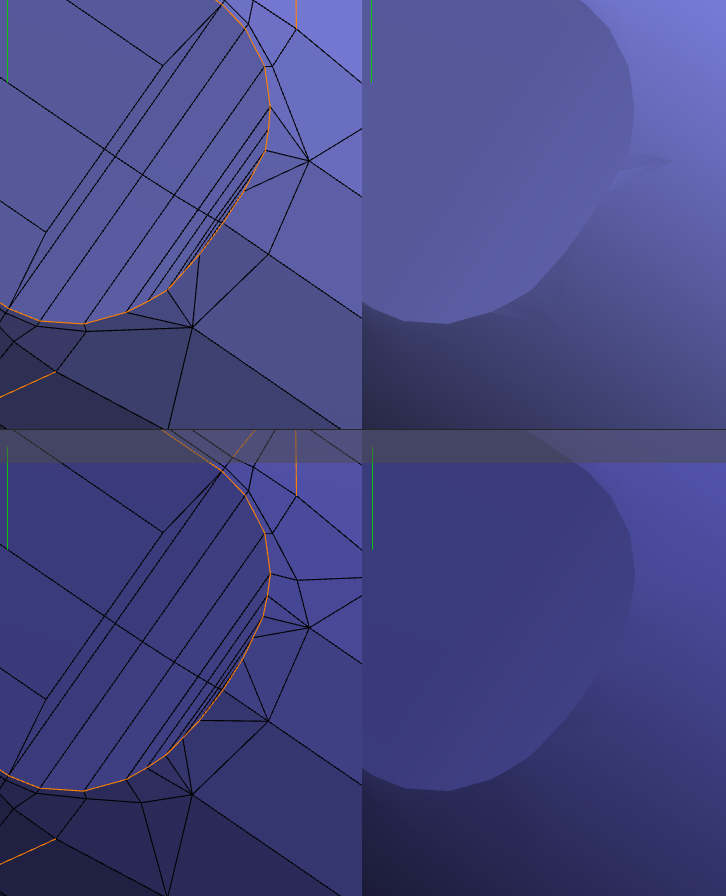 Featured on
Wings3d's fanpage
(at Facebook)
---
My Wings3D Collection at

G+



05-06-2015, 05:36 AM
amfitrione
Junior Member

Posts: 32
Joined: Oct 2014
RE: Active MP3 Player
Problem in that, i first smooth model, and then made changes in shape.
The right way would remove excess edges and manually align points. Or remake it properly, like on Micheus pictures. Its not simple smoothing artefacts, but little wrong, not cylindric shape
User(s) browsing this thread: 1 Guest(s)