03-13-2017, 06:59 PM
(This post was last modified: 08-07-2017 08:13 AM by micheus.)
micheus
Wings3d bug hunter

Posts: 2,531
Joined: Jun 2012
Spiky shape
Someone asked me
"how to create a spiky shape like mathematica logo"
and gave me as reference this image: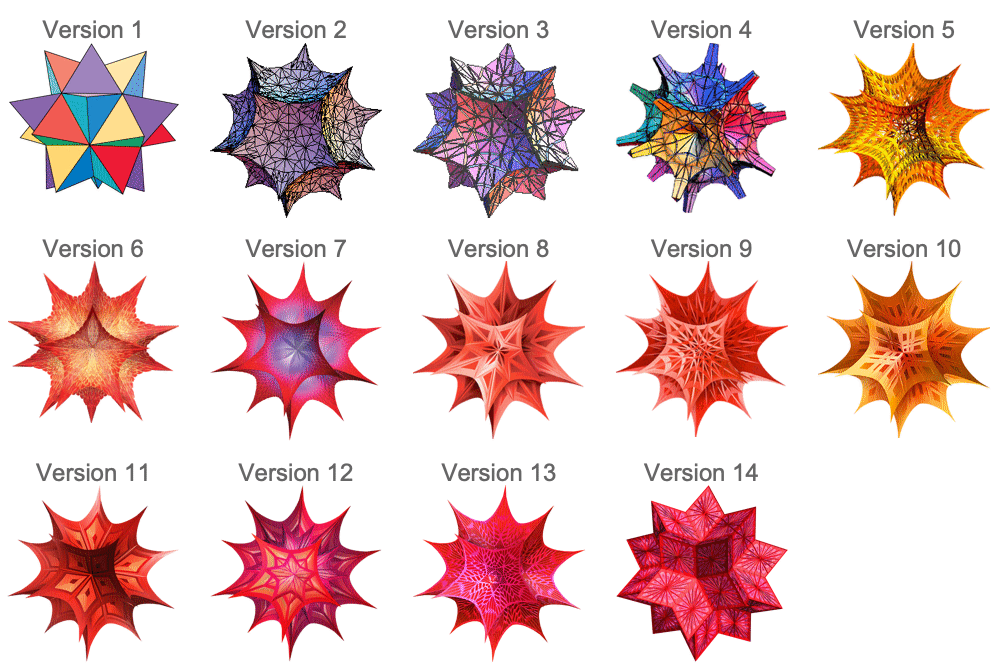 Well, those are created with a proper software to do that. There is no easy way to create that edges arranges in Wings3D. I was just able to create a object that looks like the
Version 3
in the image above. maybe it can maybe be a start point.
The first image was already smooth once. I had defined vertex colors before that.
While I was playing to find the needed steps to reach it one nice shape just popped me up:
I added a nice render in my gallery:
link
---
My Wings3D Collection at

G+



User(s) browsing this thread: 1 Guest(s)